Jump Up, Jump Up, & Get Down!
5 Things You Can Do To Lower Your Website Bounce Rate. 
Knowing the bounce rate of your website can help you to know how visitors have been interacting with your website and this gives you a big opportunity to lower or reduce it. In this article, we are going to talk about how you can lower the bounce rate of your website. But before then, let us quickly discuss briefly what a bounce is.
Definition of a Website Bounce
Immediately exits
Goes back to the prior page by clicking the back navigation button
Enters another website by clicking on a redirecting link
Remain on the particular web page for some time without performing any action on any element on the page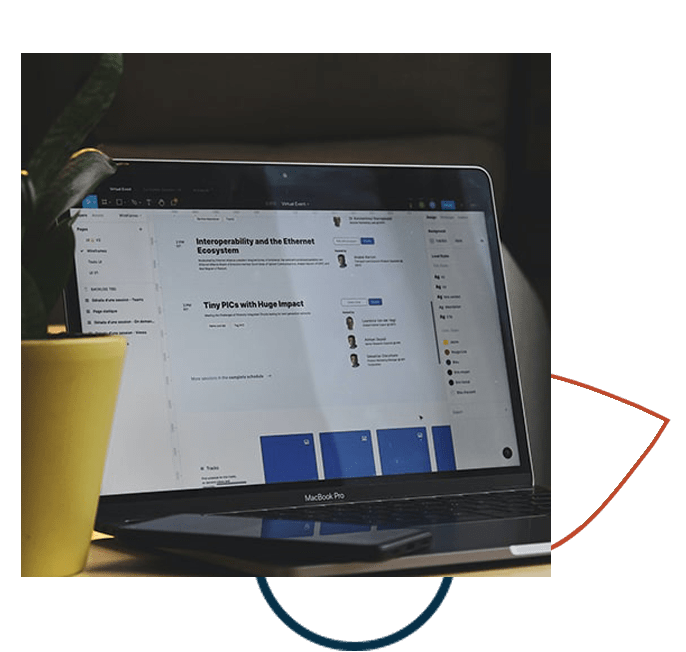 Why Don't Marketers
Like Trampolines?
They Are Afraid of High BounceS!
If the bounce rate of your website is higher-than-ideal, it does not mean that the website needs to be redesigned entirely. Below are the different things that you can do to lower the bounce rate of your website by making some necessary adjustments on your existing web pages:
Align the web page with the expectations of visitors
If your website has a high bounce rate, it does not mean that it is performing badly. It signifies that you have a greater opportunity to facilitate many more on-site interactions by engaging with the personas of your site.
Your page should be optimized for search
Your webpage needs to have a meta description. It is an important tool that will brief your visitors about what the page will offer them. When writing a meta description, it should be in a non-spammy and natural way that compels the user to click.
Misaligned expectations can be reduced by making sure that your URL, meta description, and page title match the on-page copy. Additionally, make sure that you make use of the targeted keywords in the meta description. They should also be used relevantly and appropriately throughout your written content.
If your website is found by the right audience, your content will look valuable to them, making them ton stay long on your site and interacting with the pages.
Offer an enjoyable and entertaining user experience
Your visitors must find your site intuitive as it would make them navigate, finding the content that they have been searching for. Ensure that your visitors find what they are looking for on your page. This will make them stay longer. 
Besides, avoiding putting distracting advertisements or Call To actions on your site. If you have excessive forms and pop-up ads appearing when visitors are on the page, it can become overwhelming and cumbersome. If you want to make use of pop-up forms, then you should thoughtfully implement them to appear only when more information is expected from by the visitor.
Also, ensure that you format your website's text for readability. It is not easy to digest long content sections, especially on a Smartphone. Provide bullet points and subheadings that highlight vital ideas or concepts by breaking down the content to make it easier for your visitors to navigate through the pages.
Make sure that your website loads fast
The loading time of a website also plays a critical role. If your website takes time to load, then your visitors are more likely to abandon it. About 50% of consumers want to see a page-load in 2 or fewer seconds. If your website takes up to 3 or 4 seconds to load, many of those visitors will leave. So, if you have a fast loading website, then it can also help your page rank in search results.
Use your content to build credibility
You must build a site that your visitors find to be knowledgeable and credible. It is among the most effective ways to lower the bounce rate of your website. Build a compelling website that matches the intention of your visitors for entering your site, and that also helps to drive them into the funnel. These can only be achieved when you provide valuable information.
Interested in all our web design services?
A Pogo-Stick Of Website Visitors Is Never Good.
Let Us Help.
The Circle City Digital (CCD) staff has been in the website design industry for over ten years. We know exactly what web design services your business needs and how to make it rank high and drive sales. We will also give you total control over the activities on your website. You can add to or remove from your inventory; you can control customers' orders, you can also contact us for further support and assistance. Contact us today.