AN INDIANAPOLIS WEB DESIGN AGENCY
We Help Generate More Traffic, Leads, and Sales
We are committed to customers' success from start to finish. Circle City Digital understands that every business reaches a point where its time to accelerate growth.
Circle City Digital is a one-stop Indianapolis Web Design company for everything marketing. With 10 years of experience, we know what you need to gain web exposure. So when you are ready to grow your business we are here for you. What makes us different and unique? We have walked in our clients' shoes, each team member has built successful businesses and learned the "growing pains" of being successful. With our research-driven strategic planning around web design, we believe there are no lucky guesses in our process. We strive to understand your goals as a business so we can set the appropriate audience and demographic engagements.
Our Vision
Be Excellent.
Be Bold.
Never Be Finished.
Who We Are
An Indianapolis Web Design company focused on custom design websites, that convert visitors into clients.
Our Mission
To provide results-oriented website branding that motivates and provokes action, with unique marketing concepts.
UNIQUE PERSPECTIVE ON INDIANAPOLIS WEB DESIGN.
Our Focus Is Our Clients'
Success and Future Growth
1. 
We Listen
Every successful marketing campaign begins with strong communication.
3. 
We Optimize
Get on the map for your target demographics, show expertise and earn their business.
2. 
We Plan
Marketing changes often, preparation keeps us prepared for industry changes.
4. 
We Deliver
Consider us as an extension of your team, together we can produce effective campaigns.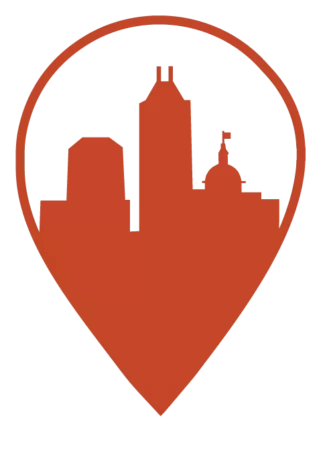 WE ARE INDIANAPOLIS WEB DESIGN SPECIALISTS.
Check These Facts About Us
We are a local team right here in Indianapolis, Indiana. Our goal is simple: We want to help the little guy. What does that mean? Well, there are so many companies out there in need of a helping hand. They've tried radio, they've tried print. Nothing has worked the way it should – they can't get people in the door! That's where we come in. From a brand redesign to a strategic digital marketing plan, we customize our strategy around our clients needs. Maybe your target demographic uses Facebook regularly? Great! We can build an advertising campaign for them. Or, is your target more of an email kind of bunch. Fantastic? We can design a great email marketing retargeting campaign. Whatever your companies goals are, we can build a plan specifically for your business. We are the web nerds you need for digital strategy and growth.