"Thanks to Circle City Digital our site now stands above all others with the simplicity and user-friendly technology at their fingertips."
-Bar Keeper's Friends 
We Help Generate More Traffic, Leads, and Sales
We're not a one-and-done type of web design company where we build you a website and then we're done. We care more about your business and helping you find success more than you'll ever know. Why? Because our company wouldn't be here today without the partnerships we have with Indianapolis small businesses just like you!
Our goal is to build a long-lasting partnership with you so that both parties continue to grow and prosper. Give us a call and let's talk about your dream site! Give us a call, send us a chat or fill out a form to get in touch with us.
Let's work together to build you the online presence your company deserves!
It's important for us to understand your business so we build an amazing digital strategy. We won't hesitate to ask questions, visit your facility and complete thorough research to make sure we're on the same page.
Our analytical skillset allows us to understand the mindset of your website visitor. Whether it's making sure to optimize your website for the best keyword or building a page for the best user experience. We build strategy into everything we do.
Our fresh website designs enable us to build a powerful user-experience on every single page, not just the home page.
Kevin Wuest
Founder, 

Chief Marketing Officer
If you are a client of Circle City Digital then you have already met its owner and proprietor, Kevin Wuest. Likewise, if you have emailed or called CCD, you have spoken with him. That means you have experienced the passion and dedication he has for his work and for your success.
At CCD, personal relationships and connections are seen as the cornerstone of success so keep reading and get to know the man behind all the knowledge, experience, and technical skill.
The first thing you should know about Kevin is this: He. Loves. Basketball. Being from Indiana, that may come as no surprise. It's rare for him to miss an Indiana Pacers game, whether on TV or at Bankers Life.
When he isn't working or watching basketball he can be found with his family and friends laughing, smiling, and enjoying life in general.
If you haven't had the chance to meet Kevin, you should change that today. Give CCD a call and let him show you how much fun you can have while you improve and grow your business.
Julie Nelson
Digital Strategist
Julie has been in the digital space for over 10 years. From social media management to SEO, website design and even sale consulting, she's done it all. 
With a portfolio of over 300 websites she's helped design, project manage and launch, Julie will work with CCD clients and the CCD team to make sure the client reaches their full potential online.
While not typing away on her computer, Julie loves to visit friends and family, to travel, go to concerts and watch soccer and basketball games.
If you're looking to have a great client meeting – she'll make sure to give you suggestions on amazing breweries or coffee shops in town.
She's always on the hunt for a great local spot so make sure to give a few suggestions!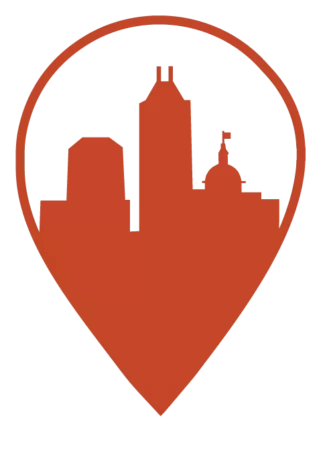 WE ARE INDIANAPOLIS WEB DESIGN SPECIALISTS.
Check These Facts About Us
We are a local team right here in Indianapolis, Indiana. Our goal is simple: We want to help the little guy. What does that mean? Well, there are so many companies out there in need of a helping hand. They've tried radio, they've tried print. Nothing has worked the way it should – they can't get people in the door! That's where we come in. From a brand redesign to a strategic digital marketing plan, we customize our strategy around our clients needs. Maybe your target demographic uses Facebook regularly? Great! We can build an advertising campaign for them. Or, is your target more of an email kind of bunch. Fantastic? We can design a great email marketing retargeting campaign. Whatever your companies goals are, we can build a plan specifically for your business. We are the web nerds you need for digital strategy and growth.