Got 99 Problems, But A Plug-in Ain't One!
Good WordPress Plugins For 2021.
Making Your Website Better One Plug-in At A Time.
There are a lot of wordpress plugins on the internet that you can install. They are so many to the extent that it is hard to know the real ones to install and the overhyped ones. Plenty of these plugins are useful, but just a few of them are must-haves for all websites.
We will talk about some of the most important WordPress plugins that you need to install in this post. We will also let you know the reasons why they are must-have plugins.
We have WordPress web design offerings with you in mind.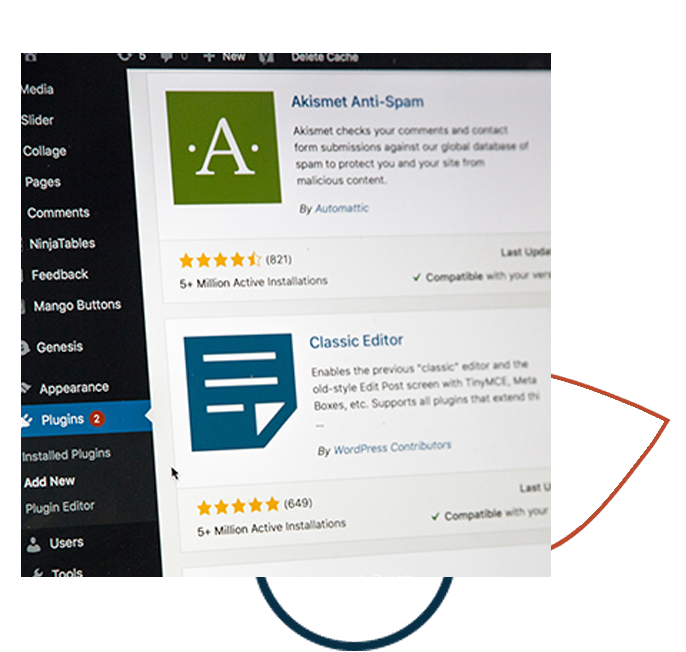 5 Must-Have WordPress Website Plugins
1. Yoast SEO
This plugin is a powerful SEO tool that can analyze the readability of your content and also help to improve your Search Engine optimization. A majority of users just browse through your pages and posts. So if your copy is accessible, then there is every possibility that their attention would be retained.
Key Features:
Use simple tips to improve the readability of your content.
Use meta descriptions and keywords for optimizing your WordPress pages and posts.
It can be used to see the current optimization of your content and can help you to easily make improvements.
2. WP-Migrate
According to research, more than 30,000 websites are hacked each day. Since 30% of the websites are powered by WordPress, this is what makes it a regular target. Sometimes too, simple errors can make some parts of a WordPress-powered website can stop working.
Running a recent single backup can make you free from headaches, whether you having a compatibility problem, have been attacked, or whatsoever. There are several backup plugins that you can find on the internet, but WP-Migrate is one of the most powerful.
Key Features:
It can create manual or automatic backups of a site
Can restore your website to the former state
It can also store backups on Google cloud or locally
3. Smush
The images on your website take about 50-60% of the webpage average size. So, if you optimize your images, there would be a difference in the load times of your website.
This is important because a majority of users will leave your site if it takes over 3 seconds before it loads.
You also need to be aware that close to 80% of users who leave your page because of load times might never return. It is not only images that impact the performance of a website, so you need to optimize your images so that your load times would improve.
Smush will take your entire uploaded graphic to WordPress. It will then optimize it and make it consume less space. Additionally, it speeds your website up with a system that is based on the cloud. This plugin will automatically detect the size of the screen and resize the images to make the loading fast and responsive.
Key Features:
Compresses images automatically
Automatically resize images to fit the screen size
Makes use of global CDN
Supports both WebP and Retina images
Optimizes PNG and JPEG images
4. WP-Rocket
WP-Rocket is a strong plugin that can help you make your load times fast.
We have already mentioned the importance of owning a website that loads quickly, and one other solution apart from image optimization is caching solutions.
According to some tests that we made, we found out that WP Rocket decreases the load times of a page by 63%. You may need to pay for this plugin, but it is worth the price.
Key Features:
Improve the caching of the user-end browser
Uses a CDN to integrate caching solutions
Cache the pages of your site that are generated dynamically
5. Duplicate Page
Duplicate Page will allow you to make a duplicate post or page with just one single tap of the mouse. Once you press "Duplicate this" it will save your recently duplicated page as a Draft or Pending status.
Interested in all our web design services?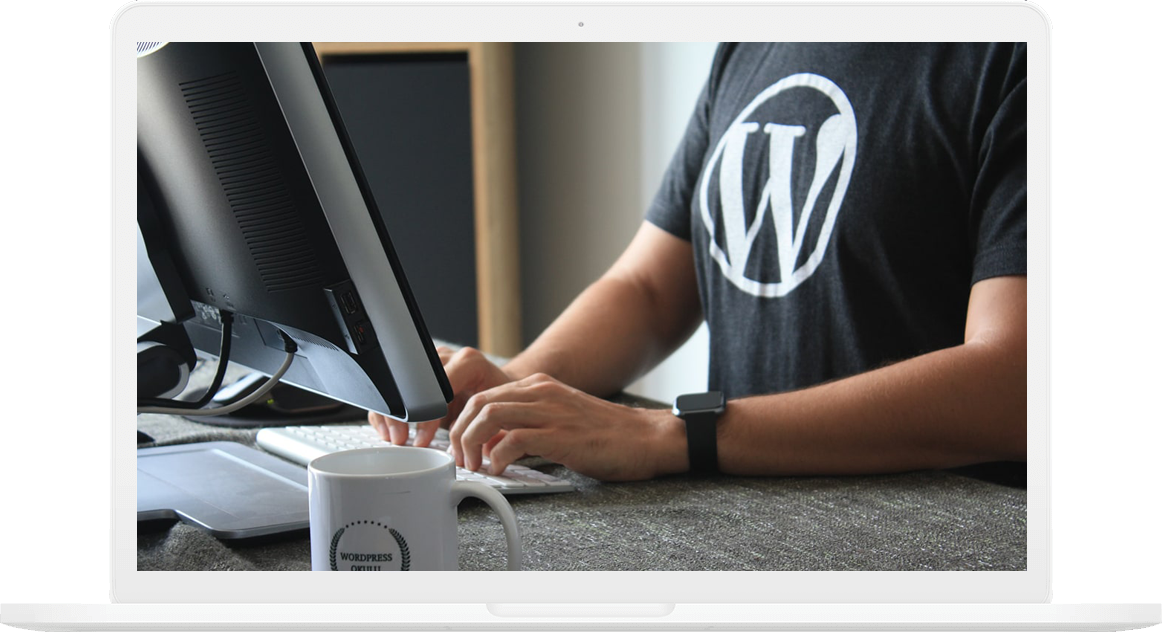 Bad Plugins Never Last.
Let Us Help.
The Circle City Digital (CCD) staff has been in the website design industry for over ten years. We know exactly what web design services your business needs and how to make it rank high and drive sales. We will also give you total control over the activities on your website. You can add to or remove from your inventory; you can control customers' orders, you can also contact us for further support and assistance. Contact us today.