Marketing that grows your business
A Bloomington Website Design Company
Before a lot of clients make a purchase both online and offline or decide to work with certain companies, they start off by visiting that company's website. To succeed as a business in a city like Bloomington you need a professional website that tells your clients and prospects that you are a credible and trustworthy business. How can you do that if you have an out of date website that does not adequately represent your company?
We are A Bloomington Web Design Company that Can Help
If you are looking for a partner to help you grow your business, you've come to the right place! Our business has been built almost exclusively on client referrals, and, due to that, your ongoing business success is also the key to our success.
We have experience building beautiful, professional websites for Bloomington company's that get results. From start-ups to small businesses, we are small but large enough to know it is important to give each of our clients the personal attention they deserve. This is what sets us apart from most other Bloomington web design companies.
Who We Are
An Indianapolis Web Design company focused on custom design websites, that convert visitors into clients.
Our Vision
Be Excellent.
Be Bold.
Never Be Finished.
Our Mission
To provide results-oriented website branding that motivates and provokes action, with unique marketing concepts.
UNIQUE PERSPECTIVE ON INDIANAPOLIS WEB DESIGN.
Our Focus Is Our Clients'
Success and Future Growth
.01

We Listen
Every successful marketing campaign begins with strong communication.
.03 

We Optimize
Get on the map for your target demographics, show expertise and earn their business.
.02 

We Plan
Marketing changes often, preparation keeps us prepared for industry changes.
.04 

We Deliver
Consider us as an extension of your team, together we can produce effective campaigns.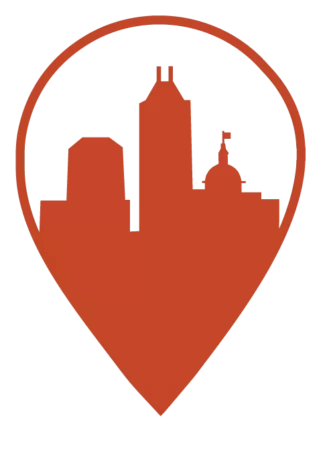 Full-Service Bloomington Web Design Company
About Circle City Digital
Our website design company was started in Central Indiana with the goal of providing strategic digital marketing offerings at an affordable rate. We understand that there are other website design companies out there that have 100s of projects going on at once and don't give you the attention you deserve. They have you on a conveyer belt with the objective of getting your project started and finished within just a few months so they can make get paid. That's not the case with Circle City Digital. Our objective is to try to have a real understanding of your Bloomington company. To understand your company's goals and objectives while getting to know your audience and how to best target their needs.
Why Circle City Digital?
We believe that in the world of technology, that it is important to build long lasting partnerships. Because the technology of today, can be outdated tomorrow. We work with our clients to stay one step ahead of the changing times and keep your digital exposure as easily found as possible.
We Create Website Designs for
Bloomington Businesses.
Reach Us
An Indianapolis Web Design company that specializes in digital marketing strategies and design concepts that deliver results.
10456 Pintail Ln. Indianapolis, IN
www.circlecitydigital.com
Footer Contact Form Submission