SEO
Showing in the local search engines is a game changing for local businesses. Ranking higher in the search results will drive qualified traffic to your website. All that is left, is to begin to turn those new visitors into close sales leads!
Content Marketing
Creative writing is the quickest way to attract and delight your audience before they know they need you. Executing creative content writing along side a strategic SEO campaign will greatly increase your web visitors.
Link-Building
Having relevant backlinks are critical to SEO rankings for better search result positioning and more website traffic. We create strategic link building approach that will make for a strong ranking results that will drive targeted traffic.
Keyword Research
Our team contributes to leading digital marketing topics and blogs. Researching keyword phrases to match what your target clients are searching for, helps you get found right when people are searching for your products.
How Circle City Digital Helps You Get Found
Start A Customized SEO Campaign
In the ever-changing world of technology, Circle City Digital has the ability to captivated audiences with meaningful messaging. Our team on content creators helps us build our client's brand to deeply connect with their audience. Through well-maintained SEO we are able to provide our clients with long term digital strategies, bringing you sales at a low cost per acquisition price point. This is done through strong and consistent creative content that we make during our SEO process. Through rigorous keyword research, we get you prominently represented on Google, so you can be found by your potential visitors at the exact moment they are searching for you! As Marketing Strategists and Creative Content Writers, we understand how important your content is optimized to your demographics search engine phrases.
Circle City Digital provides strategic on-going services for keyword selection and audience building, keeping you one step ahead of your competition.
Full-Service Indianapolis SEO Company
A Little About Us
Circle City Digital, founded in Indianapolis, Indiana, we help business improve their digital visibility through organic searches. Provide on-going services to increase your placement in the popular search engines, through strategic research and planning. Providing businesses beautiful web design that is optimized for search engines and mobile devices. We believe that every website needs to implement a strong SEO strategy, have a user friendly navigation flow and have engaging content for their visitors to read.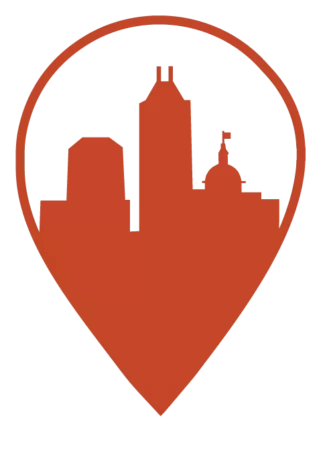 HOW IT WORKS
Why Choose Circle City Digital?
Our team builds a partnership with you to build the best SEO strategy. Circle City Digital understands that Search Engine Optimization or SEO is the undergoing of the process of optimizing your website for Search Engine Ranking. This process helps your website to perform well in organic searches, increasing your traffic and increase leads/sales. Your website is now optimized and SEO friendly, so what's next? That is not all the SEO content that you need to be on the front page of search engines there is so much more to the recipe.
Search Engine Optimization is not just about "what's in the code." There are Ranking Process has over 200 different factors and algorithms that change several times per year, that is why providing updated relevant content every month is so important. Providing the updated content within the correct framework is not all it takes to dominate the search engines, it takes a lot more. Relevant Content is King, and the secret sauce is in the details. Location, keywords, and relevant stories are the ingredients in the sauce.
Let's talk about how we can get your website to the front page and be seen before your competitors.
Need help with your digital strategy? Contact us!
Reach Us
An Indianapolis Web Design company that specializes in digital marketing strategies and design concepts that deliver results.
10456 Pintail Ln. Indianapolis, IN
www.circlecitydigital.com
Footer Contact Form Submission