Indianapolis Website Development Company
WE ARE CIRCLE CITY DIGITAL
An Indianapolis Website Development Company
Custom developed websites, developed specifically to meet your unique business needs. 
Web Development
With our great team of designers and developers, we work with our clients to ensure they build a website design that gives users a great experience and helps turn website visitors into customers.
E-Commerce Solutions
Have a product or service that you offer? We can help you promote and sell it online with an eCommerce shopping cart solution. 
Mobile Web Development
Build a website that is not only easy to use on a desktop but a tablet or mobile phone too!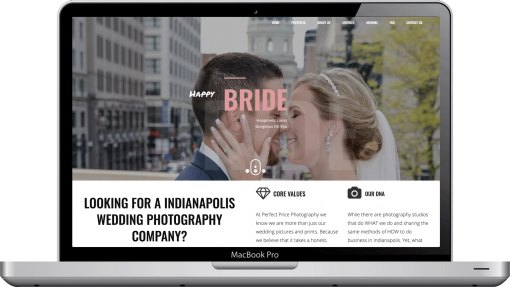 INDIANAPOLIS WEBSITE DEVELOPMENT COMPANY
Custom Website Development
Do you have an old website and are in need of an update? Do you have new functionality that you'd like to program into your current website design? Or are you looking to build a website for your new up-and-coming business? Whatever the case may be, our Indianapolis Website Development Company can help!
How to Pick the Right Indianapolis Website Development Company
You might have been looking all over search engines for the perfect Indianapolis Website Development Company and spent hours pouring over their websites, but still aren't sure what truly makes them a great website developer so here's what you should be looking for:
A development team that is equipped with the front end and back end coding expertise to develop a safe and secure website.
A company that has the ability to be flexible and adapt to your project needs.
A company that takes the time to look over a website design page-by-page to test for errors and make sure your website is ready for launch!
A website design team that prioritizes User Experience to make sure your website's development is easy-to-navigate. 
HOW IT WORKS
Our Indianapolis Website Development Process
If you are looking to take your business to the next level, our amazing team of website developers can help!
RESEARCH AND STRATEGIZE
To start a website development project it's important to start with a true plan and understanding on the project. Our team will sit down with you and have a meeting to learn the ins-and-outs of your business and it's goals and objectives. From that initial conversation, our next phase is to build out a wire frame to start piecing together all of the functionality that your company requires. Once we get the wireframes completed, it's on to design and development of the website!
DESIGN AND DEVELOP 
Next, we work with you to bring your vision to life by building out your website design. We complete a "mock up" design that will show you the overall look, feel and functionality we have mapped out for the home page design of your website. Upon approval of the mockup, your website development begins on our test server! The website development phase takes three to four weeks so in that timeframe, your team will start working with your Project Manager on content! 
LOAD AND LAUNCH 
While your website is on our test server, your Circle City Digital Project Manager will work with you to gather the content that you will need to load up the pages on your website. You'll gather photos, content pages, blogs and more! Anything that might be needed to bring your website design to life! As you keep filling up your website design with images, photos, videos and more – your website will start nearing completion. Upon completion, your final step is a website launch!
Prioritize your digital presence. Contact us to learn more.
Reach Us
An Indianapolis Web Development company that specializes in digital marketing strategies and design concepts that deliver results.
10456 Pintail Ln. Indianapolis, IN
www.circlecitydigital.com
Footer Contact Form Submission