WooCommerce Website Design Company
INDIANAPOLIS WOOCOMMERCE WEBSITE DESIGN COMPANY
What Circle City Digital
Will Do For You
Do you own a website for your business and are looking for a way to drive sales on it? Did you know you could generate more sales online than you actually do at your store? Lastly, do you know we at CCD can give that to you and more? Well, you are about to find out.
Companies have taken the trade online. There's a high chance that the biggest competitors in your niche or industry have already taken the marketing and sales to a digital level. You should too and this is where an eCommerce Website Design comes into play.
You have probably heard of eCommerce maybe even WordPress' most popular eCommerce plugin, WooCommerce but you don't yet understand what each one means. You may also be confused as to whether they have any differences or similarities.
eCommerce is simply defined as 'electronic commerce'. It involves making sales and purchases on the internet. There are various forms of eCommerce such as the following:
B2B (business to business)

B2C (business to customers)

C2C (customer to customers)
WooCommerce, on the other hand, is a WordPress plugin that helps WordPress website owners to convert their WordPress site to an eCommerce website design where their customers can easily purchase their products or service offerings.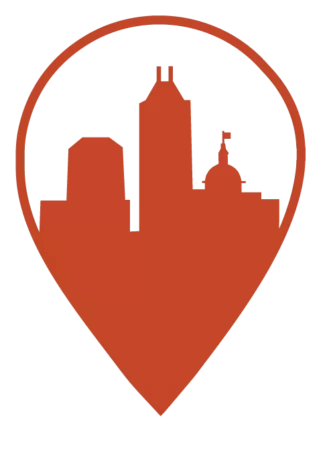 Full-Service eCommerce Design Company
What is eCommerce and WooCommerce?
Online Sales, Made Easy.
At Circle City Digital, our utmost desire is to make sure that our clients rank very high on the internet and sell as much as they want. Your business is only a business in the first place when you are able to make sales. We will help you achieve this with our e-commerce services.
We understand that, in order for you to begin making sales, you first need a good level of internet awareness. This is why our team of experts will work you through the whole process, follow you all the way, give you a woo-commerce e-commerce website that makes sure that you drive traffic and increase user engagement.
Circle City Digital will turn your website into a selling platform like Magento, Shopify and Square so that you can increase your sales and increase your business.
We are a highly trusted and highly rated WooCommerce Website Design Company. We have been in the business long enough to know what it takes to acquire more online customers, as well as sales. You can learn more about us here.
DIGITAL THAT DOES MORE
A WooCommerce Website Design Company
Custom Designed WooCommerce websites, designed to meet your eCommerce Website Design needs.
User-Friendly
Running an online store sounds like it could be pretty complicated, but it doesn't have to be. When you work with a WooCommerce Website Design Company like Circle City Digital, you get set up on an eCommerce platform that is easy to update, change and evolve into exactly what you want it to be.
Shipping
You will have total control of your shipping, it is all in your hands. You will be able to choose your carrier and make comparisons between different real-time shipping rates and delivery times for all the available carriers. You will be able to automatically select the best carrier based on their cost and delivery time. It is a great way to ease the selling process.
Payment
The ultimate goal is having a customer make a purchase after selecting which product they want. It should be a totally easy experience so that they can always come back. If the process isn't as smooth as it ought to be, your customer would definitely move to the next website that makes the process easier. We don't allow that. We ensure that the payment process is quick, easy, and smooth for your customer.
Inventory
Your website will be able to automatically count and take stock of everything that you have available for sale. It will track every single product's inventory levels. Our service doesn't stop there, we take our time to train you well to understand how you can view and change the inventory level of your products.
HOW IT WORKS
Why Choose Circle City Digital?
We believe that in the world of technology, that it is important to build long lasting partnerships. Because the technology of today, can be outdated tomorrow. We work with our clients to stay one step ahead of the changing times and keep your digital exposure as easily discoverable as possible.
Looking for help from a WooCommerce Website Design Company?
Reach Us
An Indianapolis Web Design company that specializes in digital marketing strategies and design concepts that deliver results.
10456 Pintail Ln. Indianapolis, IN
www.circlecitydigital.com
Footer Contact Form Submission