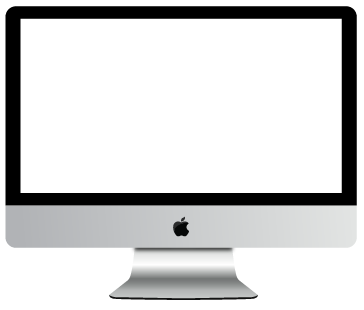 Lumin-Air is a company specializing in clean air solutions for homes and businesses. Their process uses ultraviolet germicidal irradiation to kill harmful pathogens and viruses. All products used by Lumin-Air are recommended by the Center for Disease Control (CDC) and the American Society of Heating, Refrigeration, and Air-Conditioning Engineers (ASHRAE) so you can be confident that the air you breathe is clean and safe. Lumin-Air was started to resolve the need for improved ventilation in buildings and mass transit vehicles. They realized that by upgrading the HVAC filtration system, they could help improve air quality and also extend the life of their clients' heating and cooling systems. They have since expanded their focus to include residential and commercial operations of all sizes and can work within any budget.
The first thing we needed to do to develop the right web design for Lumin-Air was to layout all of the processes and services they offer. With this knowledge, we were able to start the onboarding process by creating a site map, outlining the content flow, and then adding design elements. After that, we had a good understanding of the message Lumin-Air wanted to convey to their current and potential clients and how to best get that message across. We used the deep blue color of their logo as an accent and the "Blue Air-Waves" as transition points throughout the site. Our main goal in working with Lumin-Air was to provide a clean, efficient, and easy to navigate web design that would allow visitors to quickly understand the service they provide. By keeping the theme consistent with their logo throughout the site, we were able to do just that. It was a pleasure working with Lumin-Air to develop the best website for them and their clientele!
Our first step was to work with Lumin-Air on establishing that Web Design. We started the Onboarding Process by beginning with a Site Map, then with the content flow, and ending with the design elements. Next, we had a good concept of what Lumin-Air's message they needed to get across to their potential website visitors. Using the Deep Blue of their logo we used the color as an accent throughout the site – pulling in "Blue Air-Waves" as content sections transitions are needed. It was our goal to priority to help Lumin-Air provide a clean easy to navigate web design, that made it easy for their potential clients to quickly understand the services they provide. It was a pleasure to work with Lumin-Air to provide the best website possible!