ATTRACT YOUR CUSTOMERS
Indianapolis Web Design
A website is your link to your Indianapolis customers. It's the platform they use to interact with you, your products, and what you have to offer them. In modern times, a website is perhaps the most important part of your Indianapolis business' marketing and PR strategy. Due to this, a good and focused design needs to be your focus when it comes to website design.
Website design is not just supposed to be unique and beautiful. It's meant to be custom-built for your Indianapolis customers. Your website needs to be the launching pad for your deals and relations with your customers. Therefore, the website that you design has to not just appeal, but also satisfy and meet the needs of the people who are going to be visiting it. Being the basis of website design, that's the thing that needs to be focused on and dealt with the most care.
When it comes to web design, Circle City Digital offers the professional expertise your Indianapolis company will need to craft designs and layouts that not just appeal to you, but also to your senses. Utilizing a number of tools and skills that are confirmed to deliver, we create websites that help customers set themselves apart from the rest.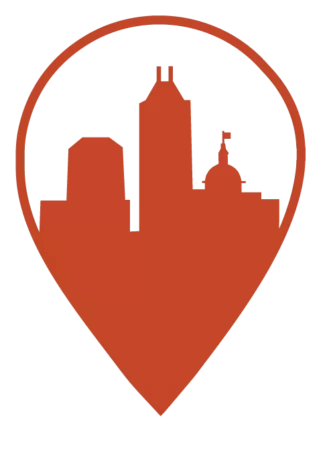 Indianapolis Web Design & Development Firm
Circle City Digital is a firm that has been operational in the Indianapolis area for the express purpose of providing people and businesses digital solutions to meet their needs and demands. We house the very best professionals in the area, selectively handpicked to ensure that experiences marry skill and knowledge. We offer a wide range of services to local clients and ensure that the projects they create with us are not just result-oriented, but also take into account the needs of our clients
WEB DESIGN
Our web design experts are located right here in Indianapolis. Let us assist you in creating a modern, easy to navigate, and mobile-friendly site.
SEO
Search engine optimization helps to get your website recognized by search engines like Google. We build a strategy to get you discovered.
BRANDING
The first impression is important in the world of online marketing and your branding should help your company stand out from the crowd.
SOCIAL
Targeted strategies based on your industry is key to being successful in the world of social media. We do the research and craft the content.
Give your company a modern look it deserves. 
Reach Us
An Indianapolis Web Design company that specializes in digital marketing strategies and design concepts that deliver results.
10456 Pintail Ln. Indianapolis, IN
www.circlecitydigital.com