Stay Ahead of the Curve.
SEO Trends for 2020!
Be There or Be Square.
The competition among businesses on the internet to rank high on the search engine is becoming fiercer and fiercer by the day. It begs the question: how do new businesses make it to the top when even the giant companies find it hard to stay there.
This is why you must know the SEO trends helping companies stay afloat on Google and other search engines.
Below are some of the 2020 SEO trends that big businesses are using to stay afloat. There's no sure-fire way to rank well on Google, you must remember that, but these trends can significantly help you.
SEO Trends for 2020!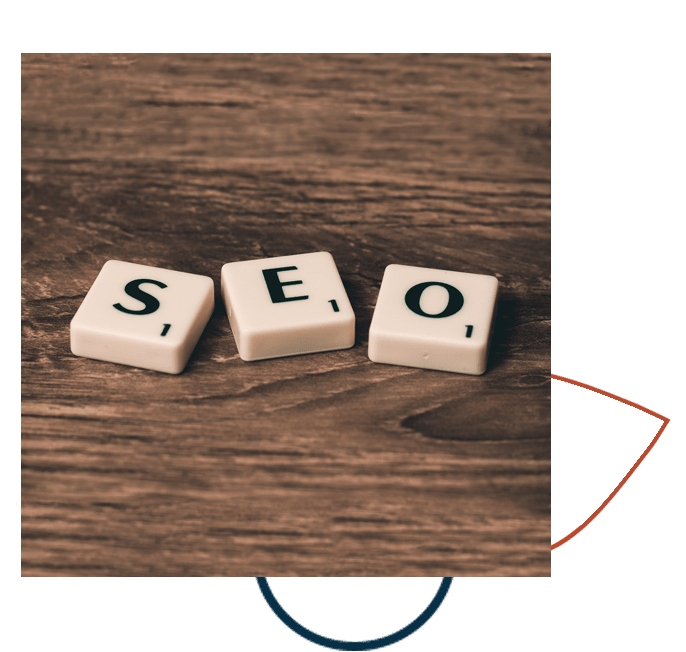 HIGH QUALITY CONTENT
Nothing is more important than having great content on every page of your website. Many websites have fulfilled every other SEO requirement and are ranking on Google's first page, but when the visitors click on the page, all they get is unrelated or unhelpful content. That alone can make users leave your site and even avoid it when next it pops up.
FEATURED SNIPPETS
If you type in a search query on Google asking for direction, you'd most likely see a snippet right above the first search result. The snippet could be a small block of text, a numbered list, or an image with an optimized anchor text. You can also feature snippets like that in your content by writing a "How to" headline and stating the ways to do it right under it. If all other things are done right, your website will also be placed up there.
ANSWER THEIR QUESTIONS
DIY or "Do It Yourself" is such a huge trend right now, people are wanting to do things themselves now more than ever. So how do you leverage that to your advantage? Blogs that answer their questions! Do a little research and start looking on forums and on search engines for the questions people are asking that are relevant to the services you have to offer. Start answering those questions so people know you are an expert in your field.
What about technical seo?
Cross your t's and dot your i's.
Mobile UX/Responsive website
A great way to help your website rank is to have a mobile version that visitors visiting with their smartphones will enjoy the same quality experience that PC users will get. A responsive website is one that can respond and adapt to the resolution of any device. Now, if your website isn't responsive, that means when somebody searches a related term on Google using a mobile phone, your website would not be suggested no matter how optimized the content is.
Website security
Everyone knows how much Google crawlers ignore websites that are not safe and secure. Google is a business. It is a search engine and there are other search engines. If Google cannot ensure that their users have access to only the safest and most secure websites, they could lose their customers. Because of this, Google will only suggest websites that are safe and secure. If you want to rank high on Google, you must ensure that your website doesn't place the users at any risk at all, or you're not getting anywhere near Google's first page.
User-friendly website
I don't think there's anyone that likes scrolling through a website and continuously gets pop-ups (related or not). People want to focus on the content on your page; they don't want to be forcefully redirected to other websites or other pages on the same website. If your website doesn't give comfort to your users, Google crawlers will not suggest it at the top of the page.
Leveraging Influencers
There's been a trend on social media, and if you have been observant enough, you'd have noticed it too. The trend is that famous people on social media who are referred to as influencers help brands promote their websites and businesses. They get paid for doing it. A great way to help your website rank on search engines is to partner with an influencer that has enough traction and can pull people to your website. Before carrying out an influencer marketing, you must first make sure that your website has the relevant content that visitors will love to see. Also, the influencer shouldn't just be anybody. It must be somebody from your industry or field; that way, their followers will trust them enough to look through your website.
A POKER PLAYER WOULDNT MAKE MONEY
IF HE DIDN'T FOLD HIS BAD HAND!
Grab attention with Above The Fold Content!
Remember that there's no sure-fire way to rank well on Google, and Google is consistently changing what it wants from your website in order to rank! Just know that Google will always seek RELEVANT content first! Which is why your website should be updated consistently and often. Blogs help with this and make the relevant content portion of your website upkeep much easier to do.
You just have to follow best practices and leave the rest to Google. However, the above-listed trends can help you make a good impression, both on Google crawlers and your visitors.
Learn more about Circle City Digital