Indianapolis Website Development
Custom WordPress Web Development
Custom Indianapolis WordPress
Web Development
Do you have a design file of a website in Photoshop or Illustrator that you are looking to get developed into custom website design? We can help. We have years of experience building websites and would love to give you the custom look you're looking for.
Our experienced web development team is well-versed in various programming languages and is ready to meet your needs — from responsive website development to complicated eCommerce websites, and more. Contact us today to learn more!
Who We Are
An Indianapolis Web Design company focused on custom design websites, that convert visitors into clients.
Our Vision
Be Excellent.
Be Bold.
Never Be Finished.
Our Mission
To provide results-oriented website branding that motivates and provokes action, with unique marketing concepts.
UNIQUE PERSPECTIVE ON INDIANAPOLIS WEB DESIGN.
Our Focus Is Our Clients'
Success and Future Growth 
.01

We Listen
Every successful marketing campaign begins with strong communication.
.03 

We Optimize
Get on the map for your target demographics, show expertise and earn their business.
.02 

We Plan
Marketing changes often, preparation keeps us prepared for industry changes.
.04 

We Deliver
Consider us as an extension of your team, together we can produce effective campaigns.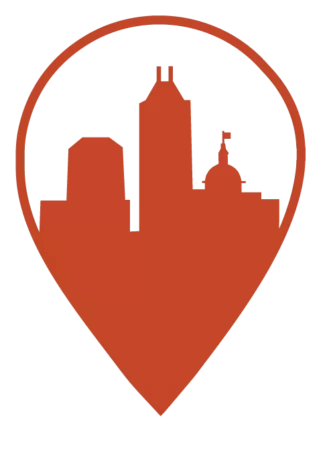 WE ARE INDIANAPOLIS WEB DESIGN SPECIALISTS.
Indianapolis WordPress Web Development Company
Our Indianapolis Website Development Company wants to give small and medium-sized businesses the website they've always wanted with a custom look and functionality. Our website development process has evolved after years of implementation to become structured for optimal efficiency and high-quality results. Every step of the way you will work with a Project Manager who will walk you through the website build out, making sure you're kept in the loop every step of the way.
Why Circle City Digital?
We believe that if you're looking for an awesome website build based upon your website design concepts then you should get that! Don't settle for a template that was thrown together by a freelance designer, have Circle City Digital build you a custom developed WordPress website today.
Give your digital presence a new pulse.
Reach Us
An Indianapolis Web Design company that specializes in digital marketing strategies and design concepts that deliver results.
10456 Pintail Ln. Indianapolis, IN
www.circlecitydigital.com
Footer Contact Form Submission